Meet our Boonton, NJ Dental Team
Cathy Ditzig, Admin Team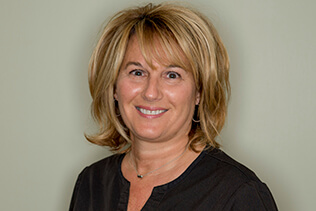 Since 2011, Cathy has worked to build trusting patient care relationships to help all those we care for fully understand their oral health care needs. Cathy studied at Caldwell University. Outside of work, Cathy enjoys spending time with her husband, two daughters, and the family dog. She loves gardening, decorating, volunteering, and going to the beach. If you ever think you're seeing two of Cathy, you might be right. She's an identical twin.
Donna Lyden, Admin Team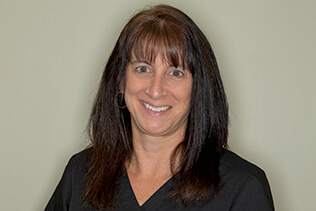 Donna has worked in the field of dentistry since 2010, after doing social work for many years. She is passionate about spending time with patients, and building a strong, effective dentistry team. Donna studied at the University of Scranton. When she's not hard at work helping our patients achieve their optimal oral health, Donna loves spending time with her four children and the family's golden retriever. The family spend time outside and enjoy watching sports together.
Tracy Myslinski, Admin Team & Registered Dental Assistant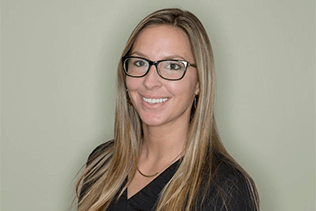 Since 2002, Tracy has worked in the dental field, and she joined our team in 2006. She enjoys working with our dentist and staff to offer patients exceptional dental care. She studied dental assisting at the Berdan Institute. Outside the office, Tracy loves spending time with her two beautiful daughters and her fiancé.
Genessa Fromowitz, Registered Dental Hygienist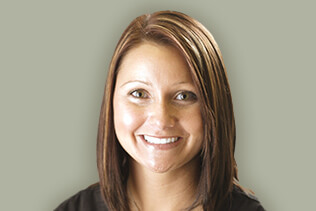 Genessa attended Monmouth University and received a B.A. in Psychology. She furthered her education at UMDNJ where she completed the Dental Hygiene Program. She has been working in the dental field for the past 18 years, the last 13 as a Registered Dental Hygienist. Cabana Family Dental was happy to have her join the team in July 2007. She loves that as an office, everyone is continually learning about the latest treatment and newest technology. Genessa enjoys interacting with her patients and making sure they get the best possible care. Her job is very rewarding and she feels there is no greater feeling than getting a sincere "thank you" from her patients. Outside of work, Genessa enjoys spending time with her husband and their dog, Harley. They are also expecting their first child in March.
Jennie Jost, Registered Dental Hygienist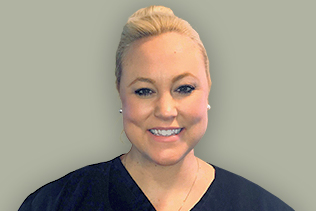 Jenni is a Registered Dental Hygienist with over 7 years of experience in the dental field. Originally, she is from the MidWest and graduated from UMKC. She was class president and voted one of the top rated hygienists in Kansas City in 2016. Jenni also has advanced training & certifications in orthodontics and cosmetic dentistry. Her passion is oral health and patient education. She is mother of two boys and enjoys spending time with her family as well as outdoor hobbies such as archery and swimming.
Joanna Pitynski, Registered Dental Hygienist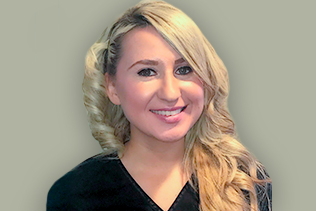 Joanna began her career in Dentistry in 2011, with degrees from both, Bergen Community College and New York University, from which she earned a Bachelors degree in Dental Hygiene. Joanna is passionate about providing her patients with quality dental care and educating them about proper oral hygiene care. Outside from work, she enjoys traveling, exercising, hiking, and making memories with her friends and family. As a dental hygienist, Joanna's priority is that every experience at the dentist is an enjoyable one and feels rewarded seeing her patients leave with a healthy smile.
Susan Troina, Registered Dental Assistant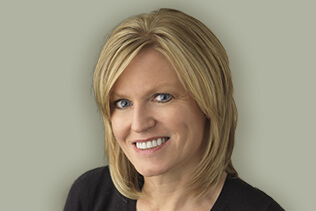 Susan has more than three decades of experience in dental care, and she has been working hard to give our patients outstanding dental care since 2002. She studied at the College of Misericordia. Susan is certified in dental radiography, and she has completed training in orthodontics. Outside of work, Susan is married and she has two adult children.
Laurie Van Tassel, Registered Dental Assistant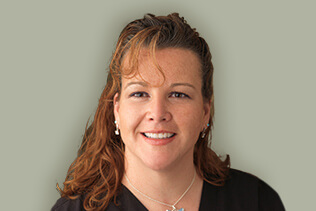 Laurie has been in the dental field for nearly 30 years, and she joined our team in 1989. This longtime team member, is dedicated to the patients she's worked with for decades, and always looks forward to seeing them. Laurie studied at Morris County Community College, and she is licensed in dental radiography and has completed E4D one visit restoration training. In addition to being a dedicated dental professional, Laurie is also licensed in cosmetology. She enjoys spending time with her fun loving family.